jeans
You have not enough money and that is why your mistress Jana H doesn't allow you to jerk off! Look at her jeansass and your money! And if you wanna jerk off pay more!
Really great femdom pov video with Jana H in jeans: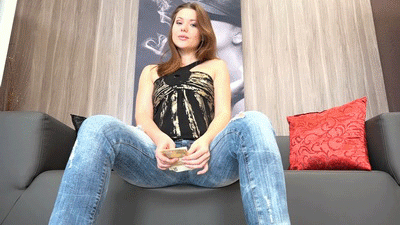 Horny girl Lisa doesn't know what she should do with you! You have a really small penis and she doesn't like a little dick! You are only able to be her moneyslave! So look at her great ass and give her your money!